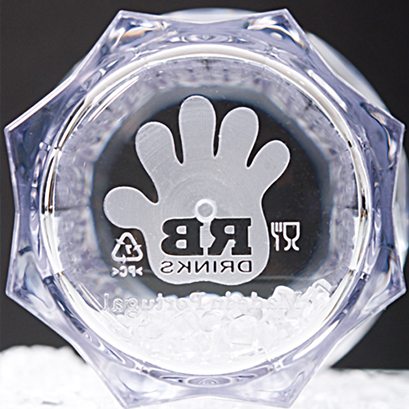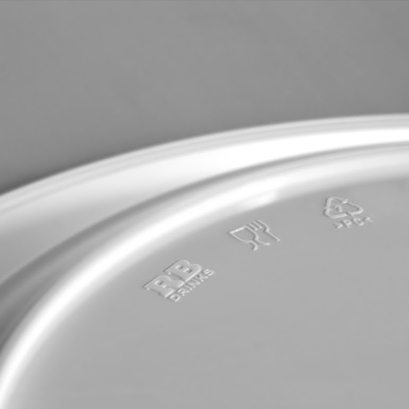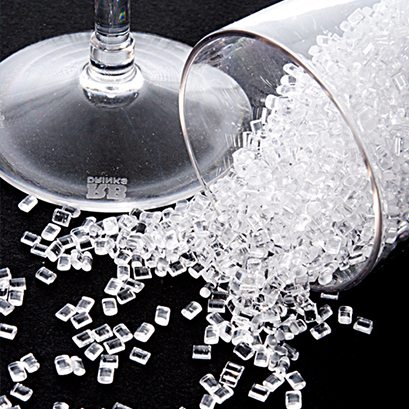 RBDRINKS® manufactures innovative, reusable and unbreakable products with outstanding performance.
All our products are engraved with the "RBDRINKS" logo to certify the manufacturing origin. This certification provides a quality assurance for our customers.
The number

is based on the combination of materials used.
The food symbol 

certifies that our products are suitable for the food use.
The acronym

allows us to certify that all our products respect the European conformities in force, which are registered on the No. 0866-MID-2018 / CE.0248, and shows that we respect the measures.
The recyclable symbol 

indicates that all cups and dishes can be recycled or can serve for energetic valorization.
We abibe by the European Regulation (EC) No 1935/2004 – European Commission Regulation No 10/2011 of 14 February 2011 on plastic materials and articles in contact with food and drink.
*Note: Alcoholic beverages derived from aniseed can ruin all plastic materials without exception.

| Plastic identification code | Type of plastic polymer | Common uses in packaging and containers |
| --- | --- | --- |
| | PETE or PET | This plastic is widely used in bottled water, food conditioning, jars of butter, etc. |
| | HDPE or PEHD | High density polyethylene, which is widely used for the manufacture of milk bottles, shampoo, etc. |
| | PVC or V | Was one of the first plastics to be used to make bottles of olive oil and mineral water, and was then replaced by a PET alone for clarity and production costs. |
| | LDPE or PEBD | Low density polyethylene which is widely used for food bags, expressible (recyclable) bottles, etc. |
| | PP | Polyethylene is very resistant and primarily used for kitchen products, yoghurt containers, etc. |
| | PS | The polystyrene used is used for egg cartons, making bowls, etc. |
| | PC or OTHER | A group of all plastics that are not present in the previous categories, known as polycarbonate. |
Unbreakable, shock resistant up to several tons of pressure.
Recyclable, suitable for recycling or energy recovery.
Safety, not susceptible to causing any type of accident due to cracks or breaks.
Food, non-toxic and sterilized. Compliant with CE and FDA standards.
Resistant, high and low temperatures (between -40ºC and + 130ºC).
Reusable, long lifespan, between 3 to 5 years (depending on its use).
Thermal insulation, keeps the temperature of liquids longer than glass.
Economical, more than 90% savings on replacements of glasses and dishes.
Transparent, identical to glass and as shiny as crystal.
Customizable, with your logo or look to your liking. It is possible to create your own model with some constraints (specifications to be provided and minimum order quantity).