RBDRINKS® – Accessories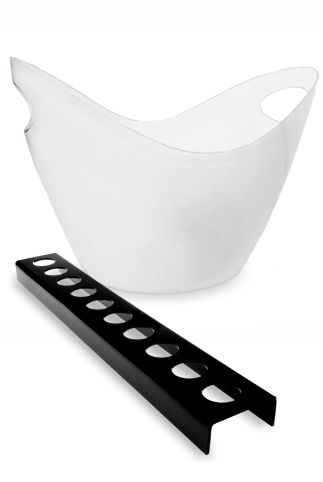 Discover RBDRINKS accessories: ice buckets, shot trays and lids. Resistant, reusable, colourful and customisable, our accessories bring originality and security to your establishment.
Ice Buckets
RBDRINKS offers a large selection of ice buckets, available in various sizes (3.3 litres to 10 litres) and colours. Our ice buckets are perfect for bars, nightclubs, restaurants, caterers, etc. They can also be customised with your logo.
Shot Trays
Our shot trays are available in several colours: white, black, frosted and pink. All shot trays are compatible with our 3cl and 5cl shot cups.
Use RBCLEAN and RBSHINE detergent and rinse aid designed specially to keep the optimal quality of RBDRINKS products keeping them shiny and crystal clear.