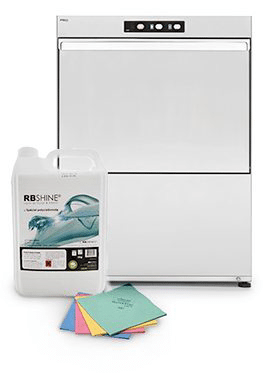 Professional Cleaning Products
Our cleaning detergents (dishwashing liquid and rinse aid) are perfect for maintaining the clarity of our unbreakable and reusable glassware and tableware.
Using unsuitable detergent may be harmful to your unbreakable glassware and tableware.
Our detergents are designed specially to keep the optimal quality of RBDRINKS products keeping them shiny and crystal clear.
RBCLEAN anti-limescale detergent combined with RBSHINE rinse aid offer the best results maximizing the lifespan of our products.
Do not wait any longer and order your cleaning products now.